Great Wines Under $20: Be the Toast of the Party Without Breaking the Bank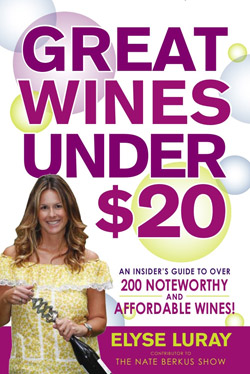 My idea of buying an affordable bottle of wine is to spend $20.00 or less, and "less" is an important component. The book was inspired by the frustration that I experienced as a result of being a wine auctioneer for important wine auctions across the country where I was selling wines for substantial and sometimes astronomical sums. Occasionally I was invited to share them and learned to love these wines. The problem I began to face was the dilemma of having to purchase the wines to drink or serve to my friends at a price that I could afford. This, I began an organized search for wines, of all types, that were affordable, yet provided quality and enjoyment.
The result is this book, which is designed to share the wines I discovered, while at the same time provide insights into how they were found and encouraging others to begin their own quests.
I applied my History Detective's techniques to learn about wine and believe you so can you! In this book, I hope to share with you everything I learned along the way, including some helpful websites, as well as demystifying stemware, wine language, food parings and more. I do not profess to be anywhere near a wine expert, but I do now know now that you do not need to be in order to enjoy wine. And most importantly, I know now that I can afford to drink good and sometimes great wine and have fun, without breaking the bank! After reading the book, I hope you do too!