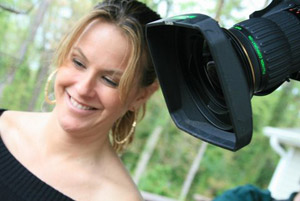 Elyse Luray is an appraiser and historian in Popular Culture. Currently, Elyse is busy working on her appraisal business.  She is happily helping clients who need an insurance , fair market value, donation, estate, damage claim/loss or market appraisal.  Elyse is considered to be a leading expert in the Collectibles/ Pop Culture  field of collecting and lends her expertise to many companies needing help with evaluation.  She also lectures on this topic throughout the country.
Elyse is one of five host on PBS', "History Detectives". Each week the detectives face new mysteries, intertwining everyday people with the legends of American lore. Mixing forensic evidence with Sherlock Holmes' sharp eye, the History Detectives create entire life stories from a single scrap of evidence, an overlooked piece of the past and help people discover the truth about their objects.
Elyse is also the Host of a new series on the SyFy network, called "Collection Intervention."   Here  She creates a strategy that helps collectors curate and showcase their collection by assessing where the true value lies and then allow them to decide what's worth keeping and what they can sell.  Elyse is an appraiser on the" Nate Berkus Show".    She can also be seen as the appraiser on the Style Network's new show "Clean House NY!" Elyse is the appraiser on the yearly HGTV's special "The Longest Yard Sale" and is  an appraiser for the popular show "If Walls Could Talk." Elyse can also be seen on Rainbow-Media's high definition satellite service, VOOM! On VOOM! Elyse is the host of a show, Treasure Seekers, where she travels all over America to antique shows. During the hour program, she tells viewers what's hot, what to collect and what to pass on by.
Elyse also is a licensed auctioneer and can be seen at the podium selling for many different auction houses including,Bertoia's, Grey Flannel Sports Auctions, Steiner Sports, Zachys Wine Auctions , Christies and many others. She spends a lot of her spare time lending her auctioneering skills to charities through out the country to help raise money for many different causes.
Before working as a History Detective, Elyse spent eleven years at Christie's auction house as an auctioneer and a Vice President of the Popular Arts Department. During her tenure at Christie's, Elyse ran the Popular Arts Department and started many new markets including Western Memorabilia and Arms and Armour. In this role, Elyse was responsible for many world records for memorabilia and for appraising famous collections.  Some collections she appraised include the archives of Lucas Films, Dreamworks, Chuck Jones' personal collection, Warner Bros , Hanna Barbara, Hard Rock Cafe and more.
In June 2011, Elyse  published  her first book,  " Great Wines Below $20″  The book can be found in many local bookshelves or you can order it on amazon.com.   In this book, Elyse uses her History Detectives techniques  and wine knowledge to show the reader how easy it is to find, good, enjoyable , cheap wine!
Elyse was a former appraiser on PBS Antiques Road Show and CBS, The Early Morning Show.
Elyse graduated from Tulane University, where she majored in Art History. She is currently on the board of the Deans's Council at Tulane and helps the Dean as well as students with college affairs. She is a certified appraiser and is a New York State licensed auctioneer.